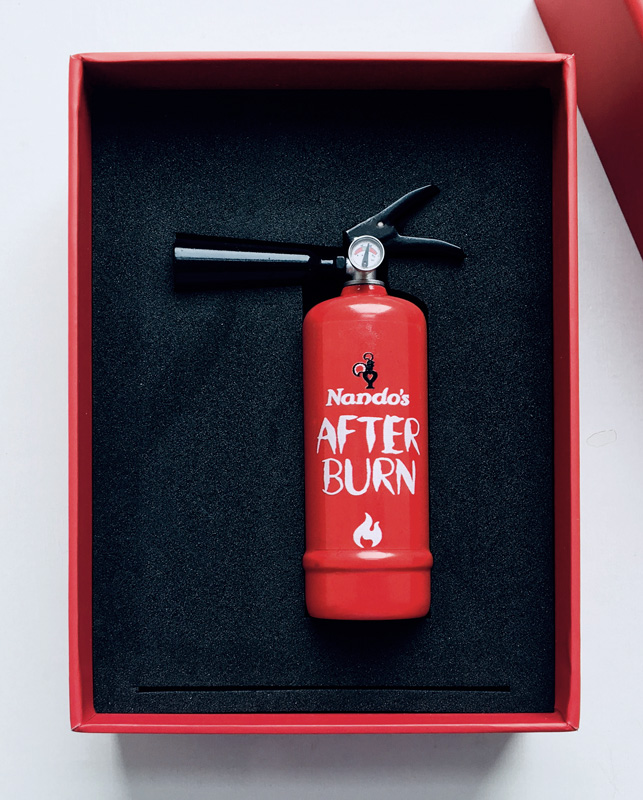 Nando's
After Burn
We thought it'd be cool if someone created the first official antidote to chilli heat.
We thought it'd be a gift of an idea for someone like Nando's.
So we made a little film that explained the idea, put it on a USB that we inserted into the base of a model (that Aardman made for us), and packaged it up in a handmade box.
Then we sent it to the Nando's marketing director.
Hopefully they appreciate the effort, at least!