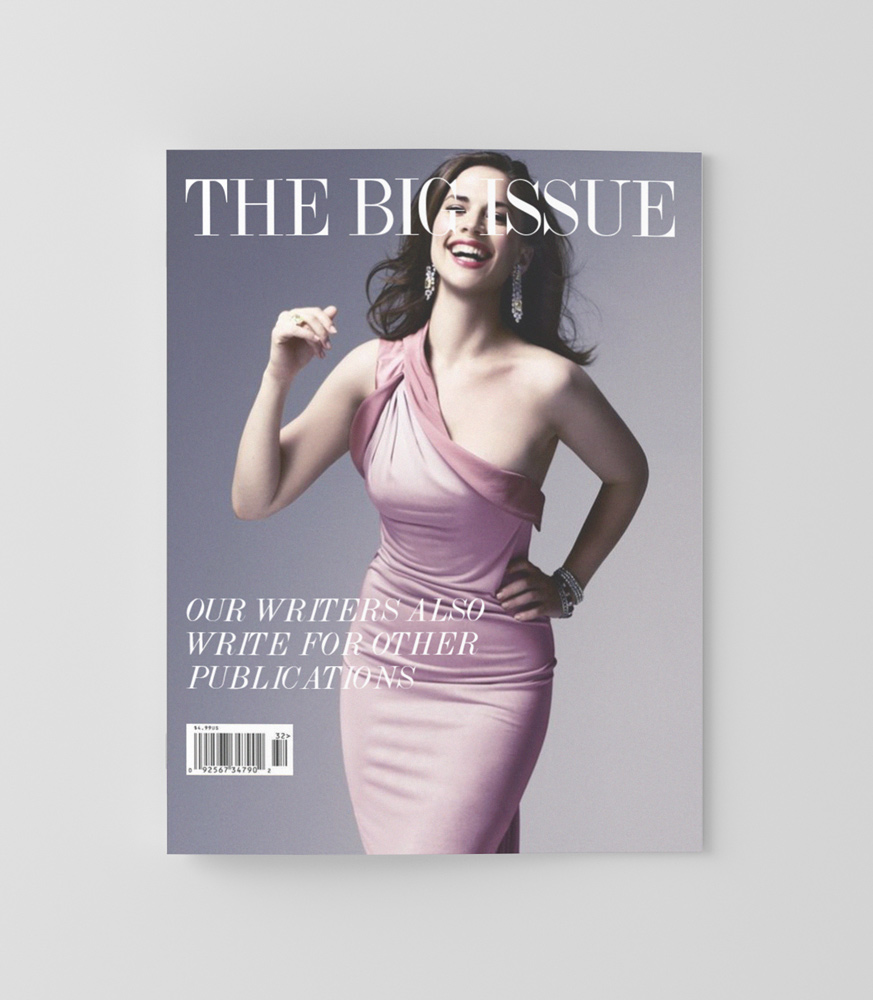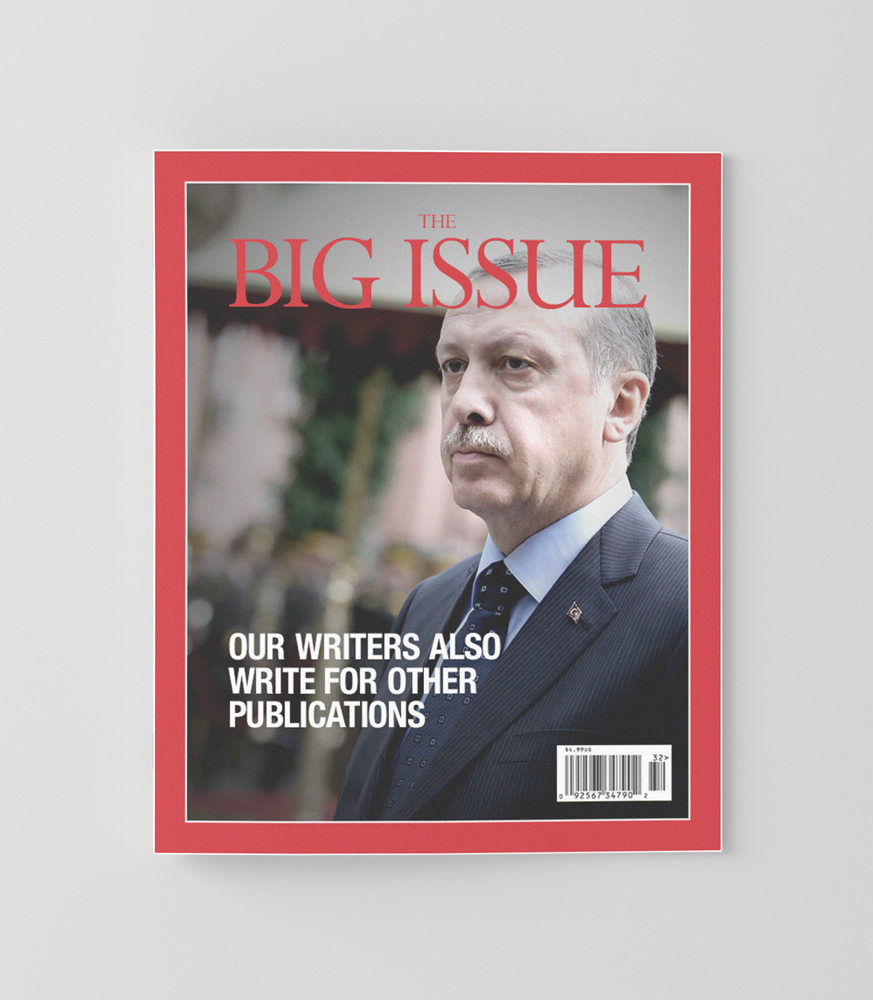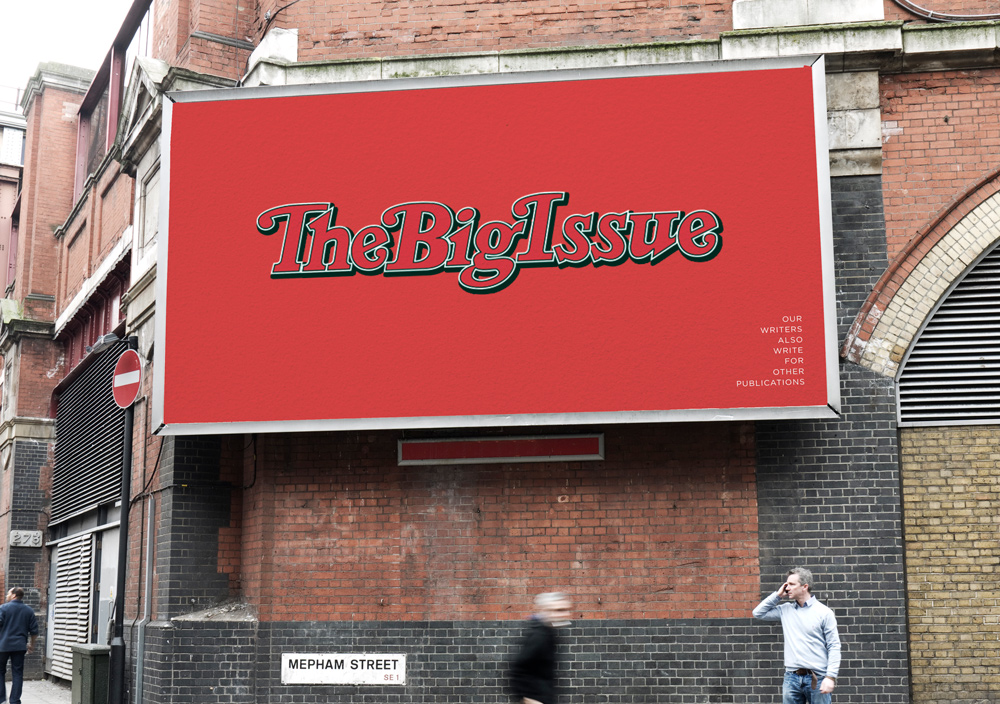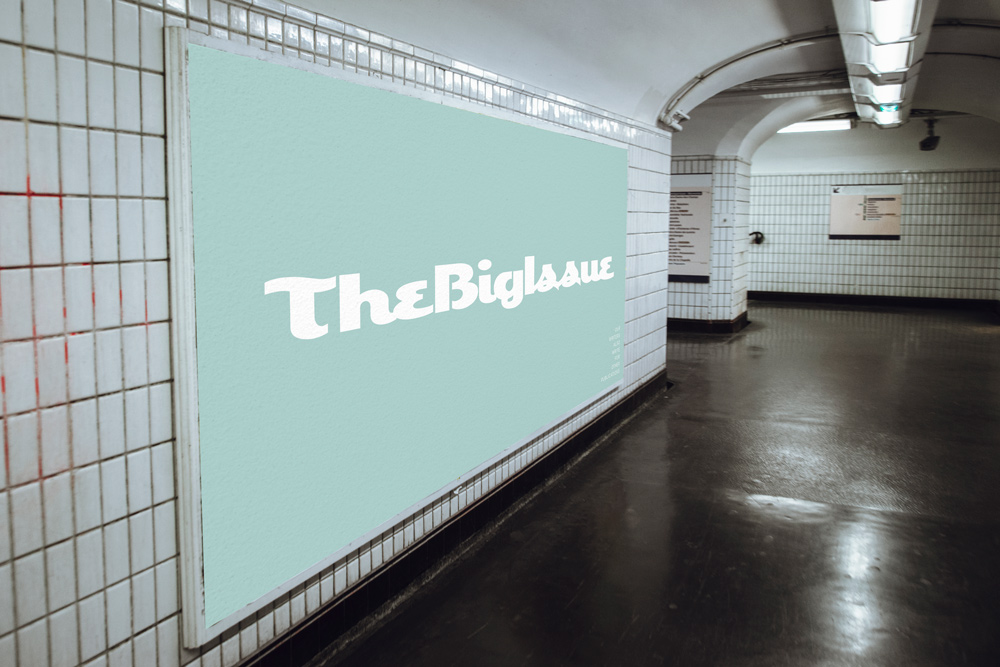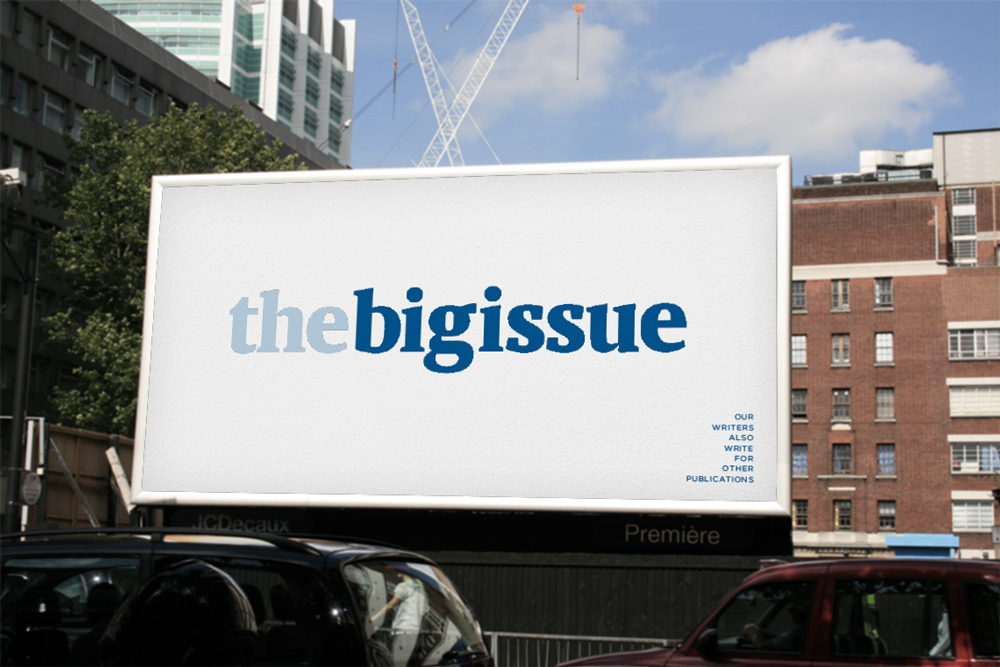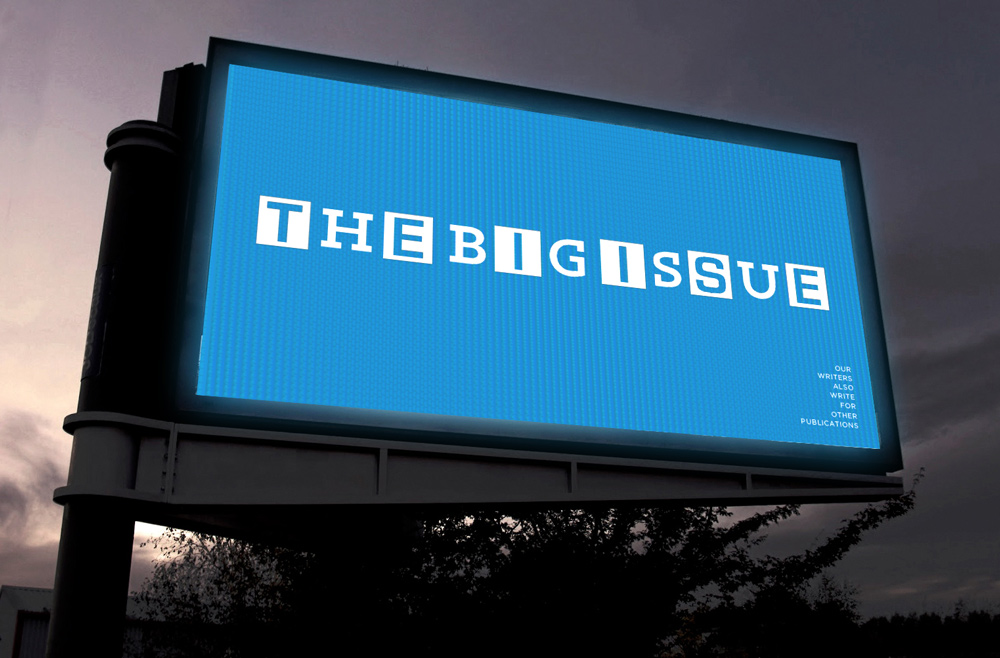 Big Issue
Periodically, we get in touch with The Big Issue to try and share this idea with them.
Periodically, they cancel or postpone.
We feel they have a problem that's summed up by the bins nearest every Big Issue vendor. They're stuffed full of Big Issues.
No one thinks the journalism is any good. Some buy it to help out . Then bin it.
To boost sales – and the self worth of the vendors – we designed this campaign to convince people of the magazine's quality.
The articles are not 'written by homeless people'. Because they feature all sorts of guest writers and freelance journalists, the magazines are actually stuffed full of articles and reviews to rival the most revered publications.