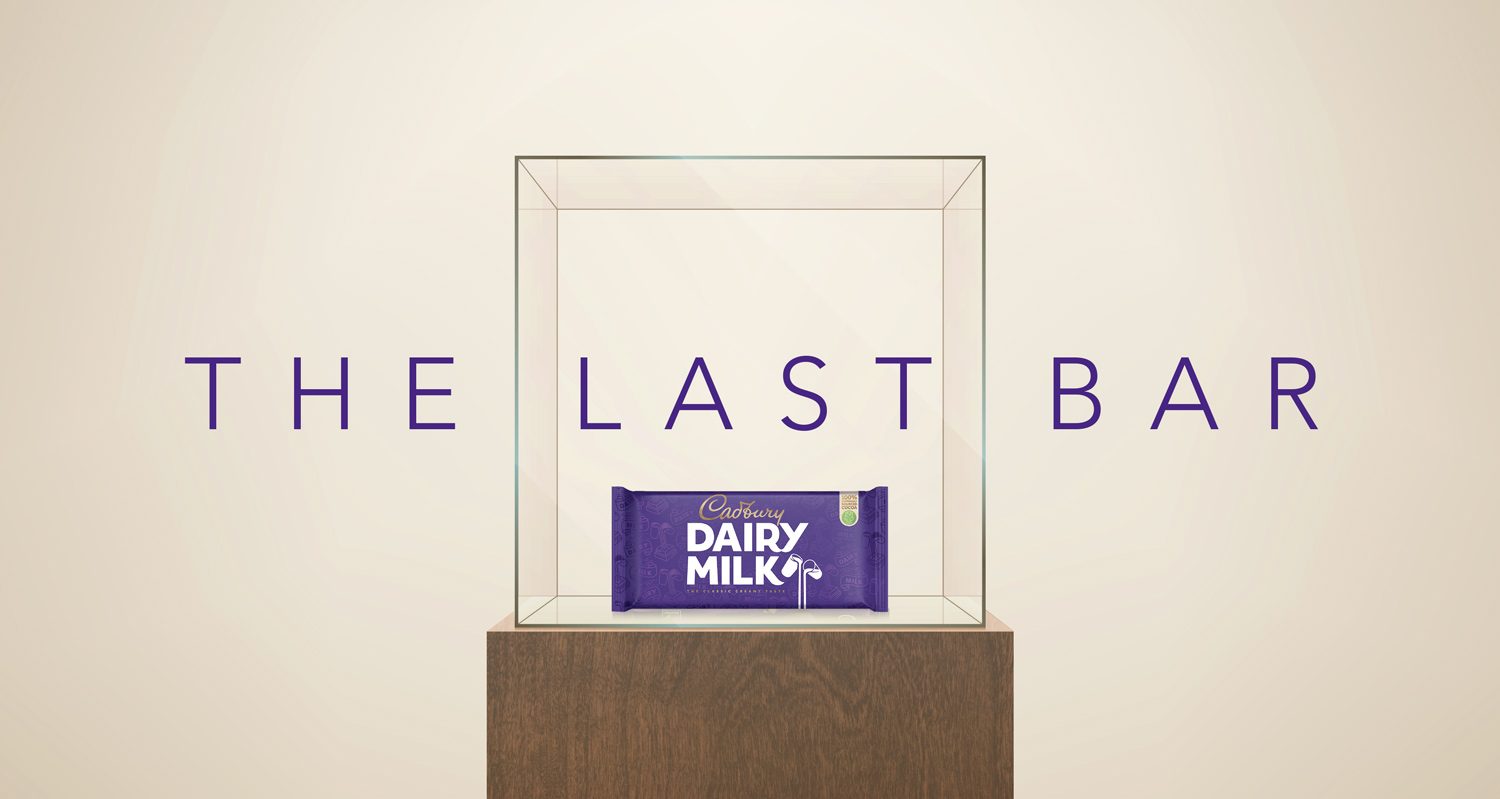 The live auction would be hosted by Sotheby's, accessible on mobile to the whole world, with a world famous environmentalist as the auctioneer.
This would be the real deal, we'd sell a genuine, legally binding document promising the bearer the very last bar of Cadbury Dairy Milk – should that eventuality ever arrive. In which case it could be worth its weight in gold.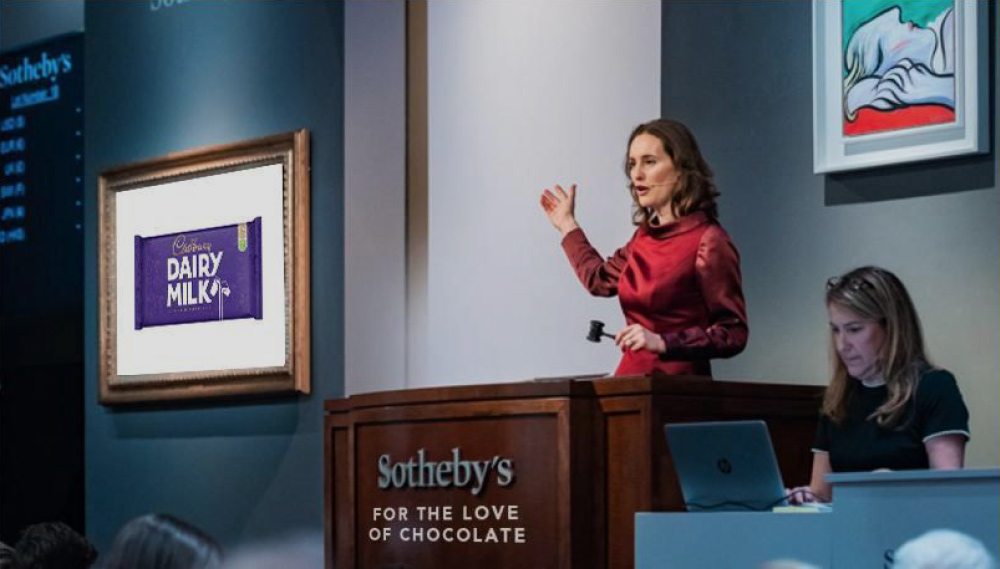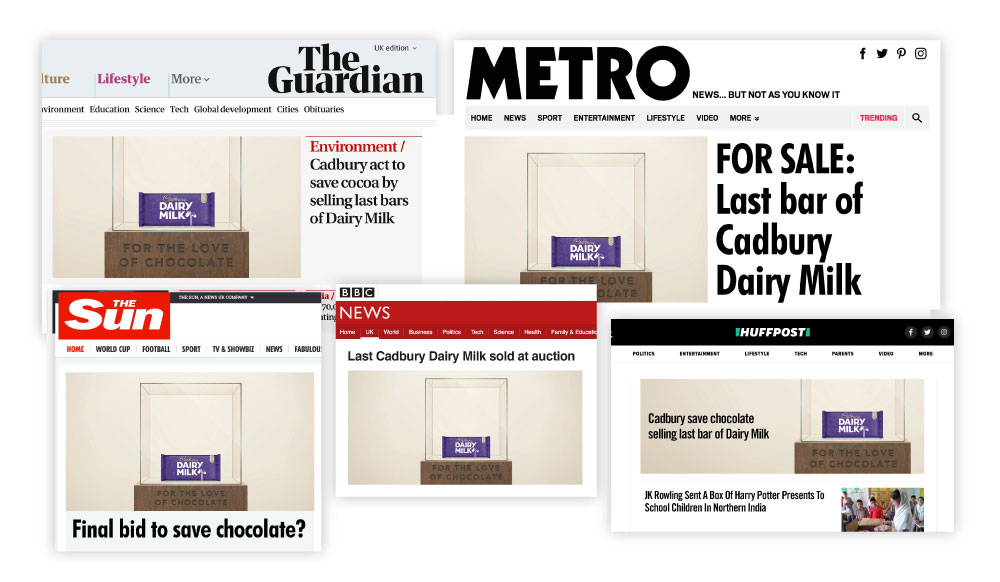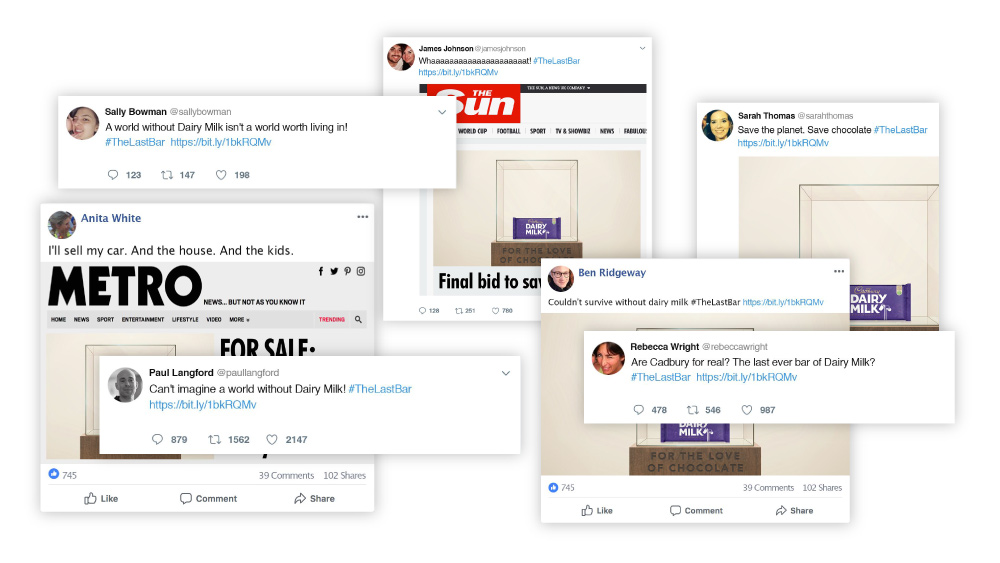 Of course, Cadbury Cocoa Life is working to ensure this will never happen. And all the proceeds from the auction will go to local communities in the Cocoa Life scheme.
In which case the winning bidder will be lauded and celebrated for having played a critical role in preserving chocolate for generations to come. A generous act that sits perfectly with the brand's global positioning.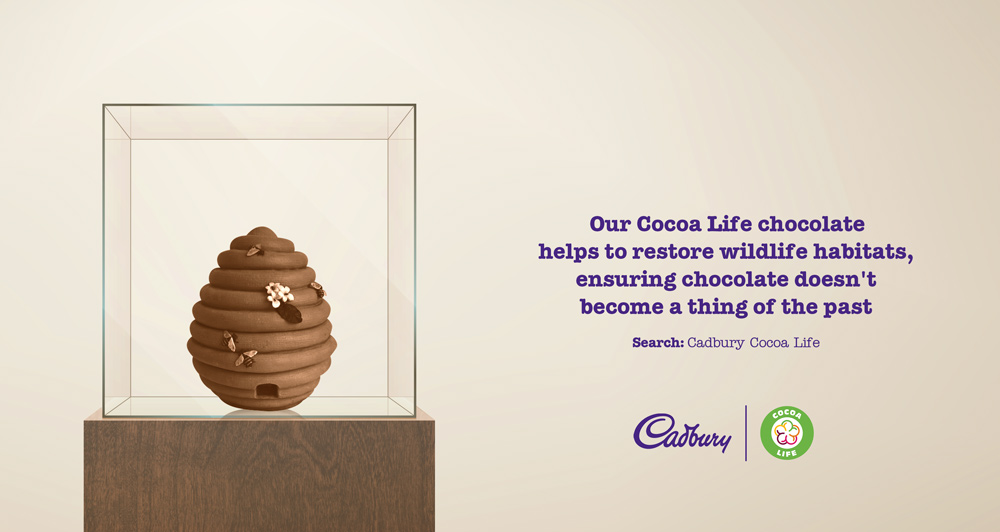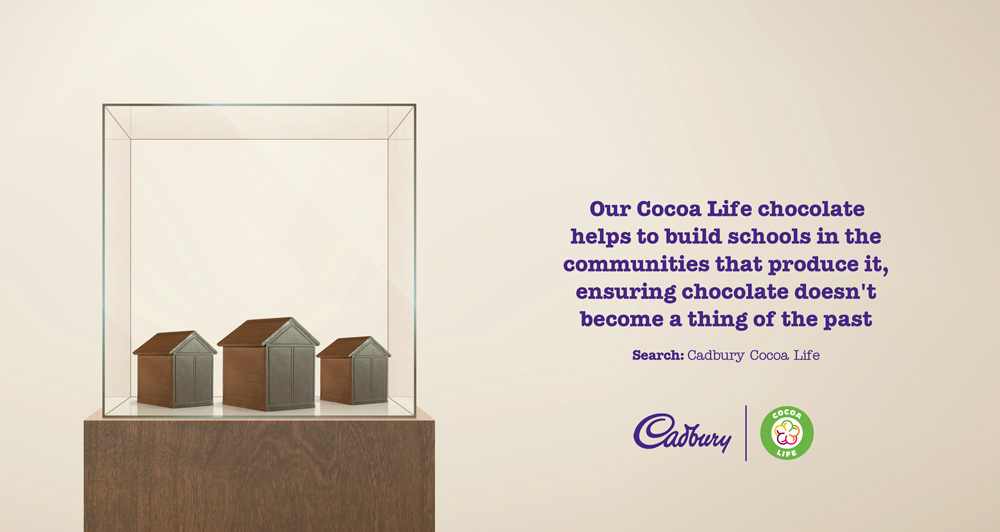 Cadbury Cocoa Life
Cadbury have their own version of 'Fairtrade'.
It's called Cocoa Life.
They wanted us to communicate its virtues and make it famous.
We believed a traditional ad campaign wouldn't cut it. Lots of brands were already jumping on the 'environmental' bandwagon. Some with good cause, others just hoping to greenwash their dubious credentials.
For the public this had got a bit frustrating – the work was either too preachy or too boring. We needed to create a stir while staying credible and authentic.
We were amazed to learn that in just 20 years, without initiatives like Cocoa Life, the planet's cocoa regions will be completely unproductive.
So, we proposed auctioning off the Last Bar of Dairy Milk.