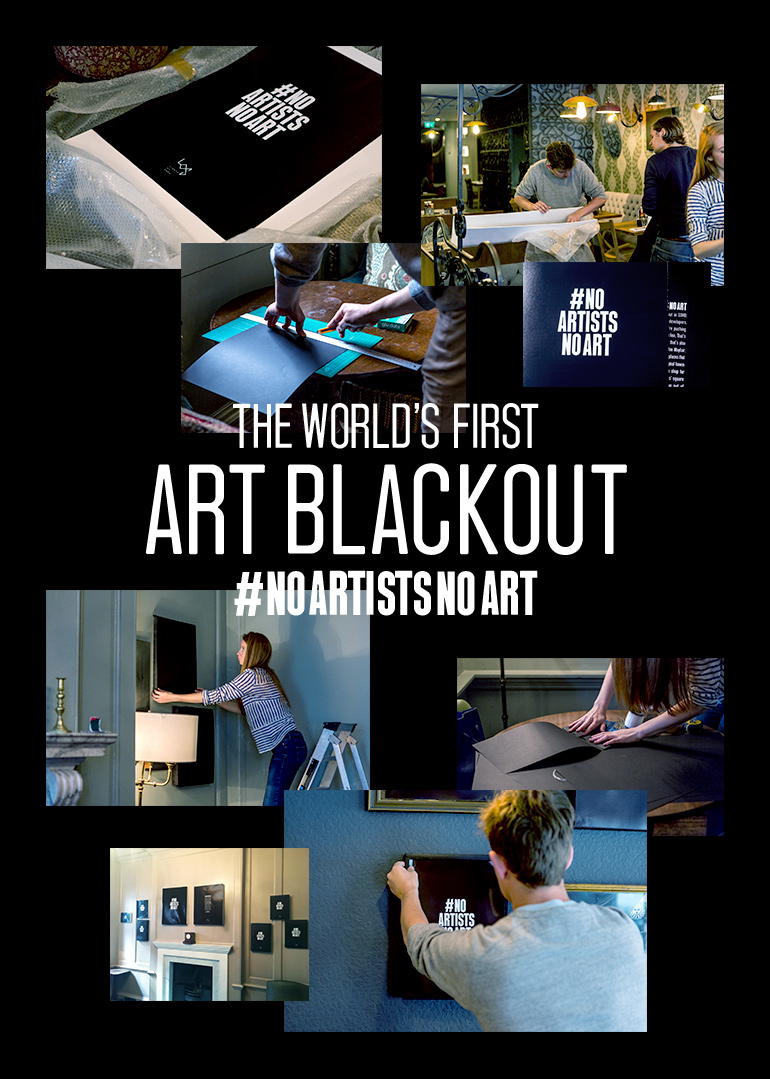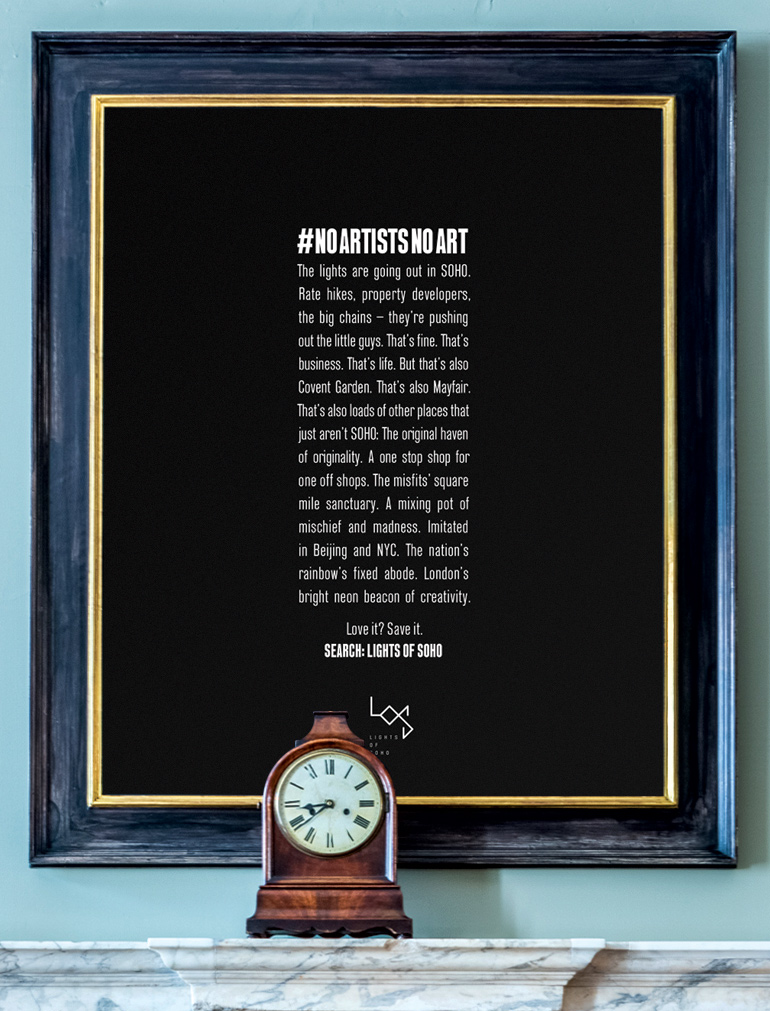 Soho House: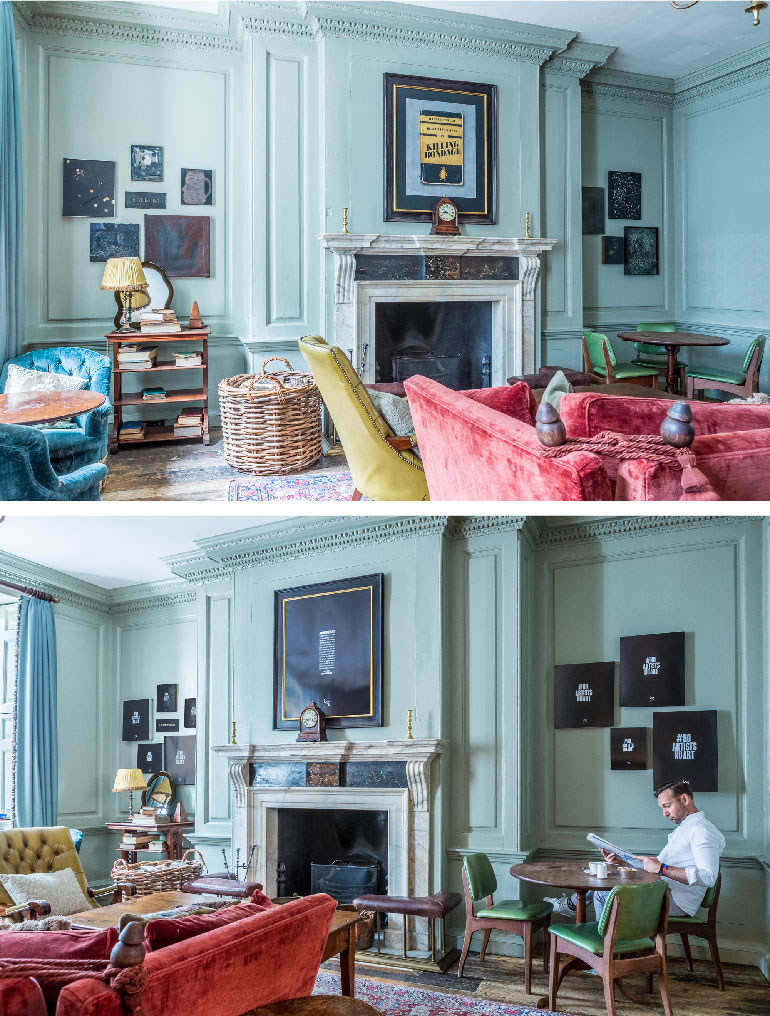 Quo Vadis: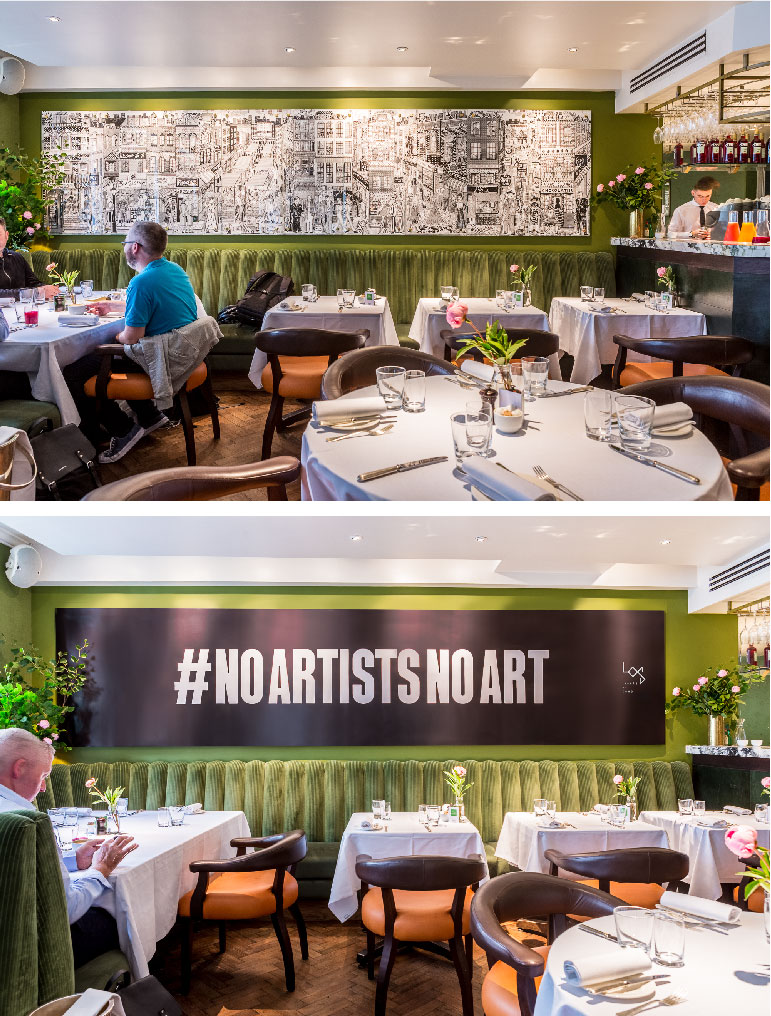 Blacks: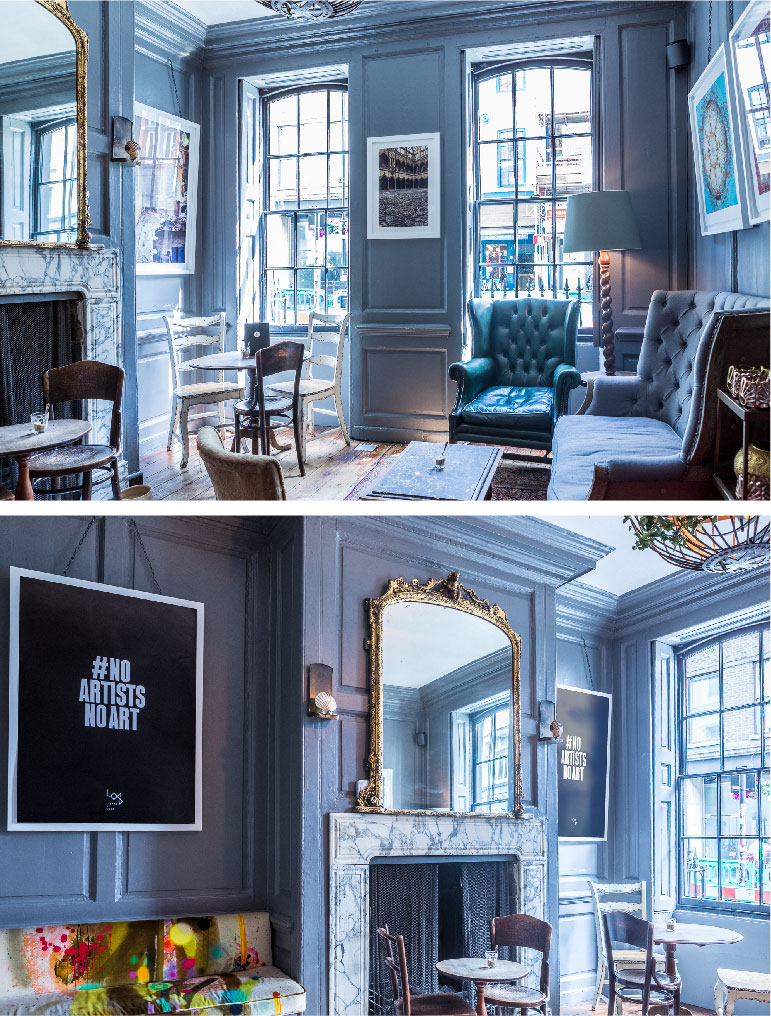 Soho Radio: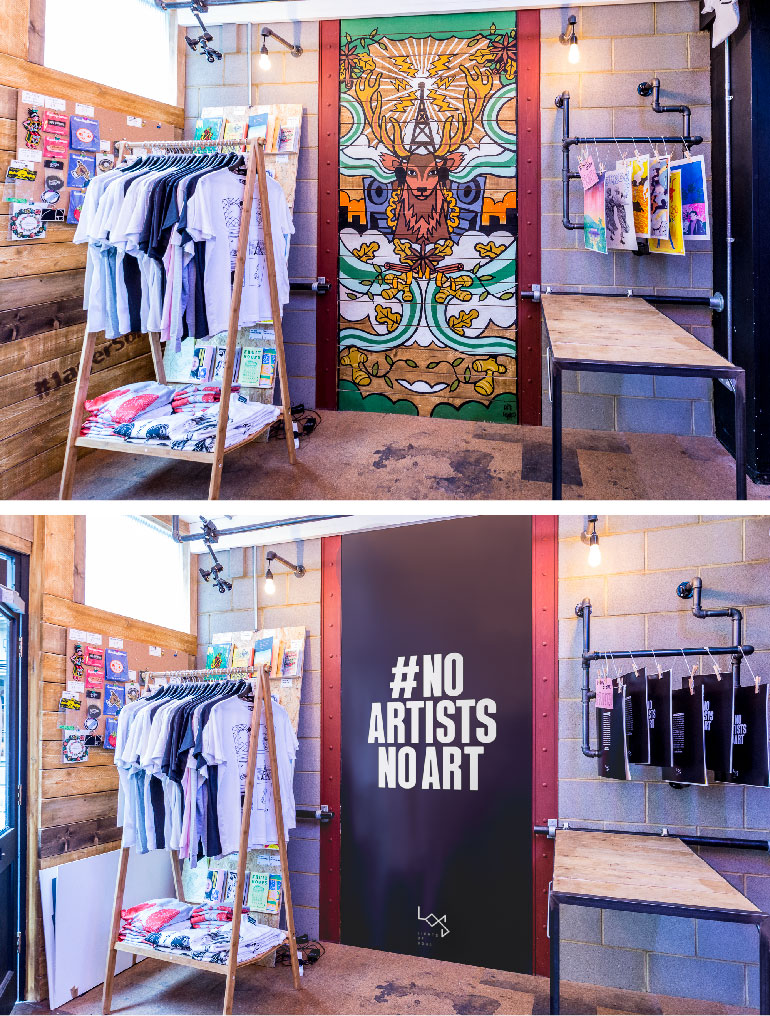 The Sanctum Hotel: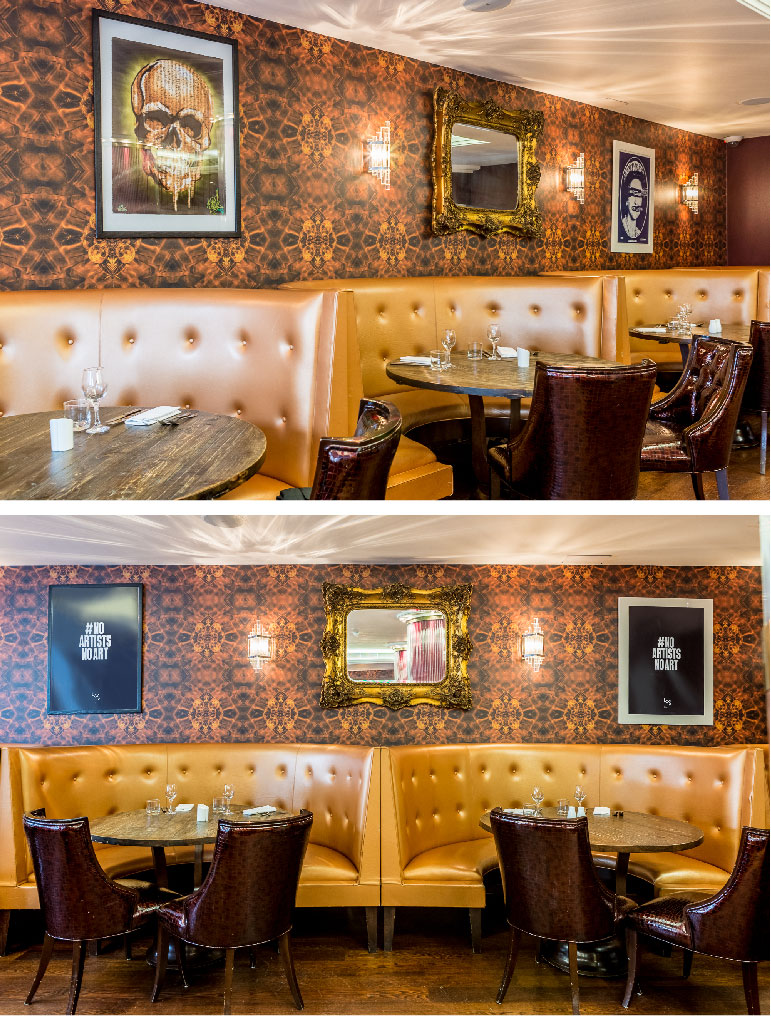 London Cocktail Club: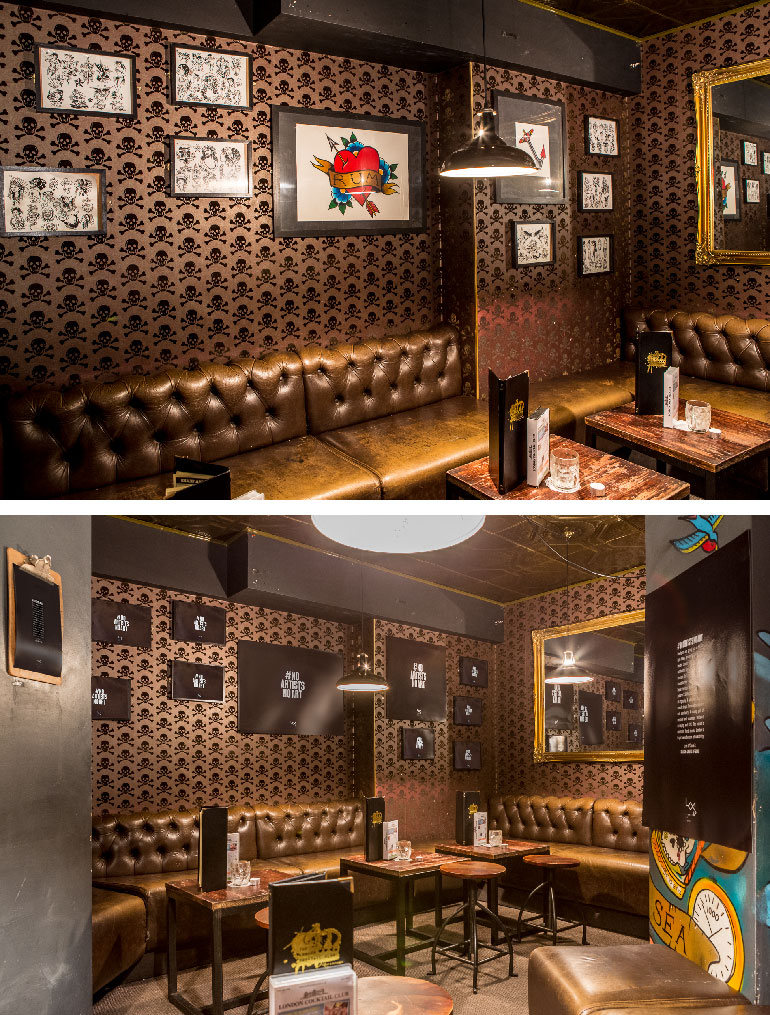 Randall & Aubin: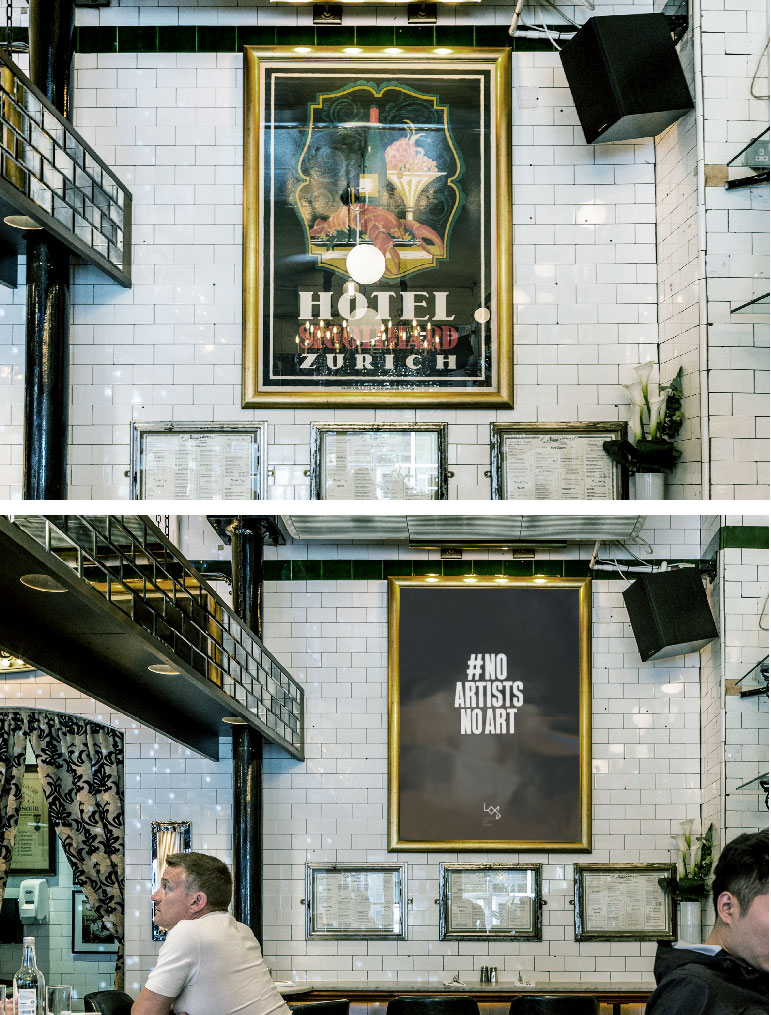 Balans Soho Society: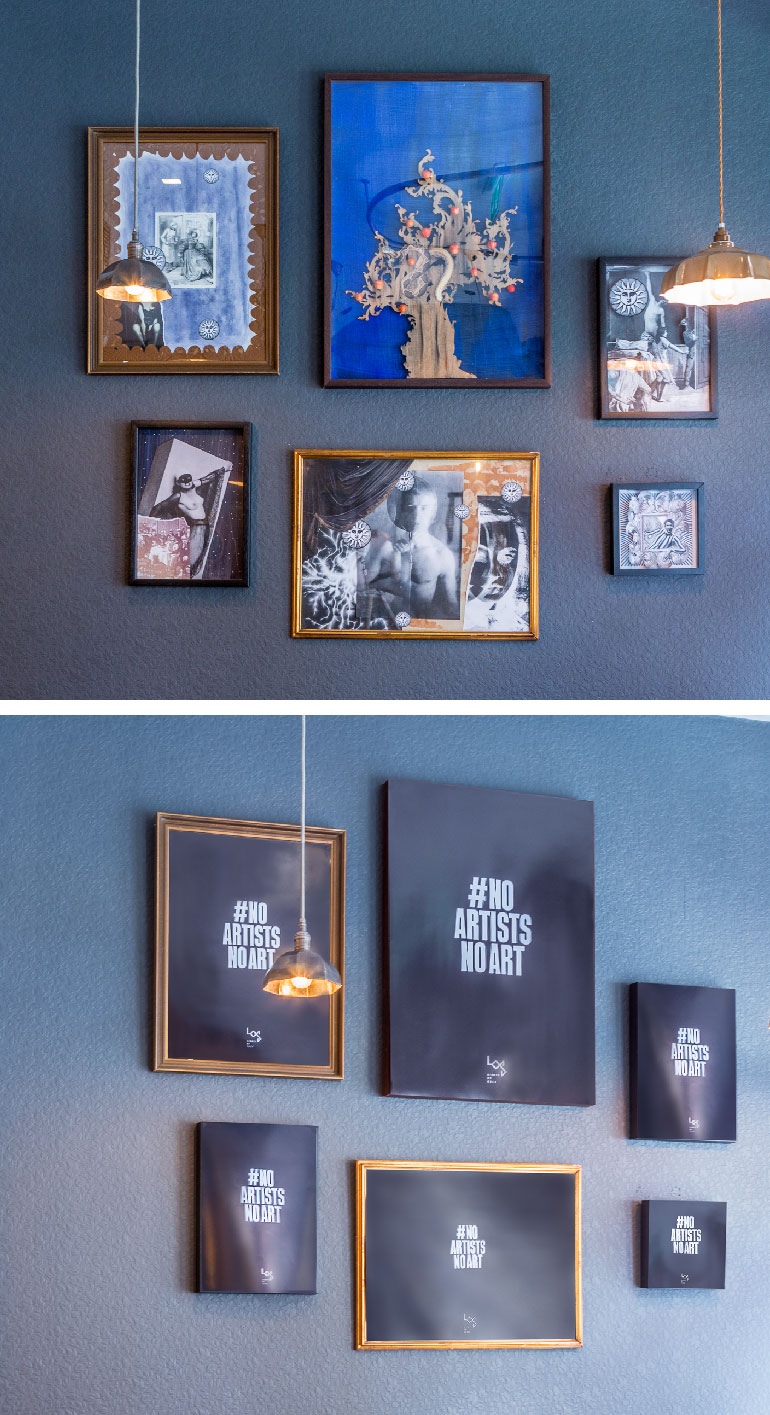 Social media response etc: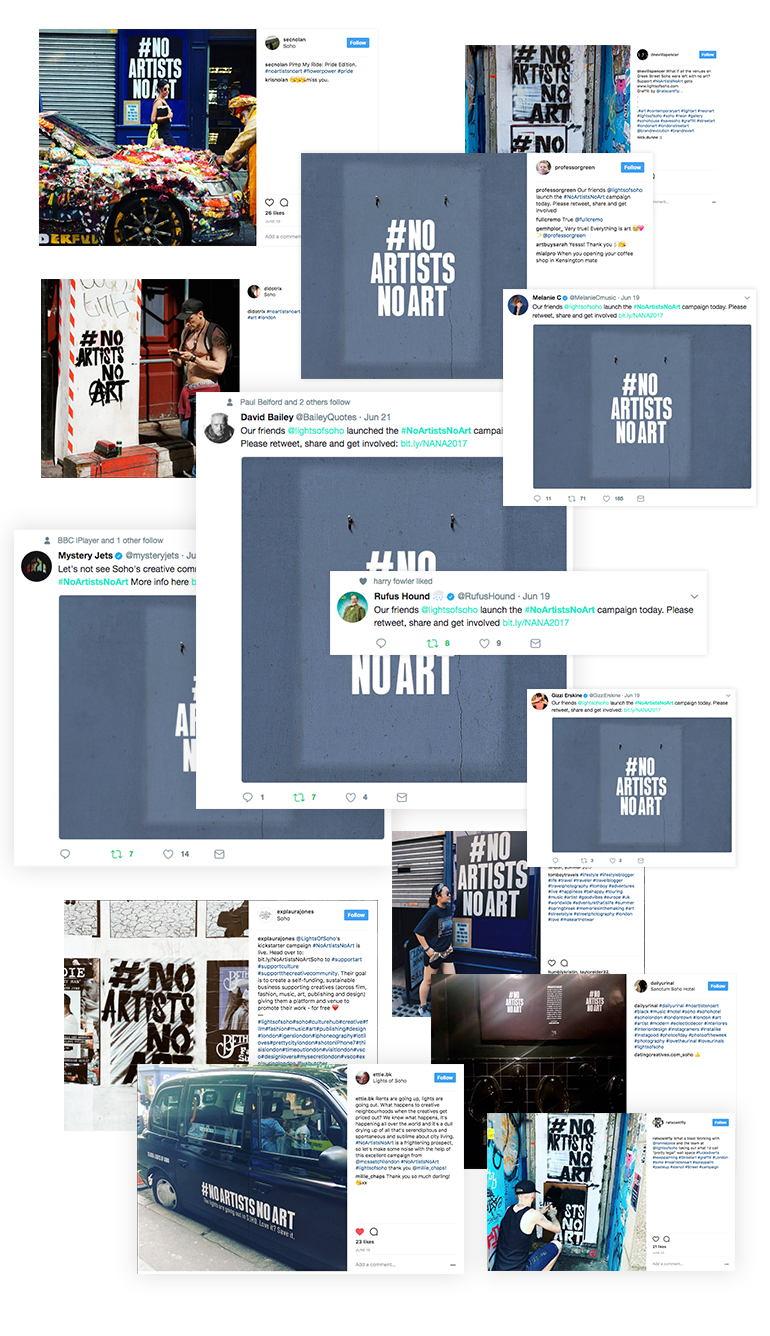 #NoArtistsNoArt - The Art Blackout
M&C Saatchi has got an amazing location right in the heart of Soho.
But, on starting at the agency, we quickly learnt that Soho is under threat. Rate hikes, property developers and the big chains are all forcing out the local businesses that give Soho its unique character. One such place, which provides a vital platform for up and coming artists in the area, is Lights of Soho, a local gallery that faces imminent closure if things remain as they are.
So, in partnership with this gallery, we launched a campaign to fight back.
#NoArtistsNoArt is a local movement that aims to depict a vision of what Soho will become if places like Lights of Soho are pushed out.
To launch, we created the world's first 'Art Blackout' where we covered up the art on display in local shops, restaurants, clubs and bars.
We've been amazed by the support the campaign has received. We've been getting loads of mentions on social media and the line – #NoArtistsNoArt – has even started popping up in local graffiti.
The campaign is on going and there's still more to come…